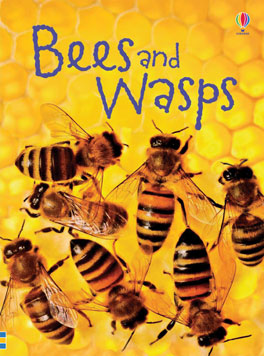 $

4.99
Bees and Wasps
Series: Beginners Nonfiction
Hardcover
Nonfiction
Guided Reading Level: Q
Grade Level: 2 – 5
Bees and Wasps – What do bees and wasps eat? What types of nests do they make? How do bees make honey? Learn all about the fascinating lives of bees and wasps.
Guided Reading Level: Q
Grades: 2 – 5
Beginners Nonfiction – This spectacular nonfiction series helps meet Common Core standards and the need for more nonfiction reading!
Highly appealing to young students – particularly to reluctant and struggling readers.
This series is only available in hardcover.
***Note that the Beginners Nonfiction series is primarily designed for independent reading and the books are not in the shared-reading, We Both Read format.
Price (before discount): $4.99