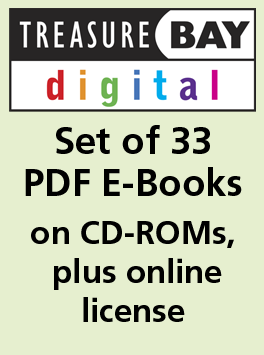 $

695.00
Complete E-Book Set-4 Interactive & 33 PDF E-Books
E-Book
Guided Reading Level: A – Q
Grade Level: PK – 3
Complete E-Book Set – with School-to-Home Connection License / plus 2-year online access
Complete Treasure Bay E-Book Set:
Set of 4 Interactive E-Books
Set of 12 We Both Read PDF E-Books
Set of all 21 We Read Phonics PDF E-Books
The price includes the e-books on CD-ROM, plus 2-year online access for teachers and parents at one school to download the e-books from the internet.
Multiple users can access the e-books at the same time. Log in ID and password will be sent upon purchase. Includes the right to transfer the e-books onto an unlimited number of computers at one school.
Price (before discount): $695.00