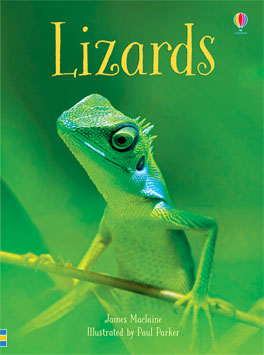 $

4.99
Lizards
Series: Beginners Nonfiction
Hardcover
Nonfiction
Guided Reading Level: O
Grade Level: 2 – 5
Lizards – Which lizards can walk on water? Why do some lizards lick their eyes? How do they shed their skin? Beginner readers can discover the answers to these questions and lots of other fascinating facts in this engaging information book. With simple text and stunning photographs and illustrations, plus links to websites with video clips and activities.
Guided Reading Level: O
Grades: 2 – 5
Beginners Nonfiction – This spectacular nonfiction series helps meet Common Core standards and the need for more nonfiction reading!
Highly appealing to young students – particularly reluctant and struggling readers.
This series is only available in hardcover.
***Note that the Beginners Nonfiction series is primarily designed for independent reading and the books are not in the shared-reading, We Both Read format.
Price (before discount): $4.99