3 Fiction Titles on Bullying For Gr. 2-4 (GRL M)
Each book is told from the perspective of a different girl involved in a case of bullying: the bullied (Weird!), the bystander (Dare!), and the one engaging in bullying behavior (Tough!). With some help from adults, each girl learns ways to better handle her feelings and the situation. This is a perfect series to help foster discussion of bullying and ways to handle and prevent it.
Learn About other collections for Social & Emotional Learning
Prices (before discounts):
Not available by individual title. If a title is out of stock, we will substitute a title with a similar reading level.
Book Specifications: 48 pages in color; symth-sewn; PB 9.5" x 8"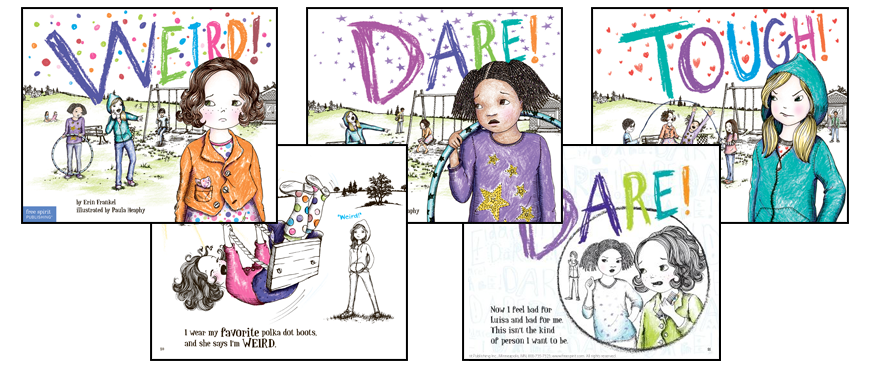 Learn About other collections for Social & Emotional Learning