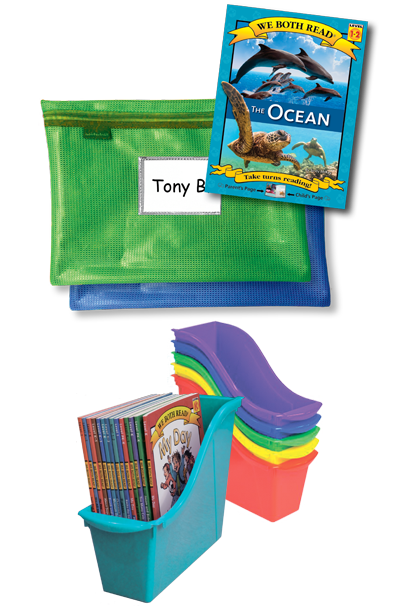 Store and Protect the Books that Students Take Home
Zippered book pouches are made of soft durable fabric with a water-proof plastic coating inside. 9" x 13" size is large enough for books, as well as papers and notebooks. Each pouch has a plastic pocket with a blank card to write the name of the student or book.
Our book bins are made of unbreakable plastic, have handles for easy carrying, and are interlocking to help keep shelves organized. Teachers can write a student's name, series name, or reading level on the bins using a dry-erase marker or on a sticker (not included). Each book bin size of 5.2" wide and 11.4" deep is perfect to store your take-home books.
SHOP NOW for Book Bins and Book Pouches