Three Innovative Ways to Get Books Home
that Engage Students & Parents in Reading Together
You Can Provide our Books:
During this difficult time, many schools and districts are using online distance learning to support students. However, this may not be practical for students and families without good access to computers or tablets at home, and it may not be appropriate for students in grades K to 2.
Treasure Bay's focus is parent involvement, making our books and series particularly relevant and useful while students are learning at home. We have 32 book series available, including many series appropriate for struggling readers in grades 2 to 6, and many series for beginning and pre-readers in grades PK to 2. And our books do not depend on use of devices, making them especially helpful for engaging younger students, as well as disadvantaged families.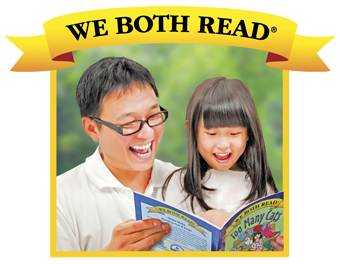 Book Distribution with Meals or in Pouches for Pickup at School
Districts are now buying our books and providing them along with the distribution of meals for Title I students. Some districts are choosing to provide a book with a meal, and some districts are putting together pouches with books and other materials inside. For students who are not receiving meals, some schools are making the pouches available for pickup at school. We do have
Book Pouches
available to ship.
Ship-to-Home Program
For districts that cannot distribute books at school, we are offering a Ship-to-Home program. The cost for this program is only the price for the books (after any applicable discounts), plus $6.50 per address for arrival in 2 to 3 weeks or $10 for arrival in about 10 days. For $0.40 extra, we can also include a page with a message from the teacher or principal. You would choose the books that each family would receive, and then provide an Excel file with addresses for each group of families receiving the same books and message.
For more information and a quote on this program, please contact us at: Help@TreasureBayBooks.com or call us at

1-800-476-6416.
We wish you, your teachers, and your families
the very best during this difficult time.
We have Free PDFs of many books on our website, and you are welcome to send the link www.TreasureBayBooks.com/free-samples to the parents of your students. If you would like to receive a physical sample of a book from any of our series, please let us know and we would be happy to send it.
Please order now while all of our books are still available. To order, you can send us a PO or order on our website. Many schools and districts use Title I funds to purchase our books, often using funds earmarked for parent involvement.
Below are links to our Book Pouches, as well as some of our most popular series. To see all of the series we offer,
click here
.
Book Pouches
– durable fabric pouches large enough for several books, as well as for teacher hand-outs. Each zippered-pouch also has a pocket with a blank card to write the name of the student and teacher.
We Both Read
– the innovative, yet simple, method of "take-turns" reading has made these books the #1 series to promote reading together for parents and reluctant readers in grades K to 3.
Bilingual English-Spanish
editions are also available.
Bolt
– an exciting new high-low nonfiction series for students in grades 3 to 6 (with text at 2nd grade reading levels)
Hi-Lo Nonfiction for Struggling Readers
– high-interest books for struggling readers in grades 4 to 6 who are reading significantly below grade level
Graphic Novels
– an exciting gateway to reading that will engross your struggling and reluctant readers in grades 2 to 6
Jake Maddox Sports Stories
– your sports-loving reluctant readers, both boys and girls, will love these books. To check out the all book series we have available,
click here
.
Questions? Call us at

1-800-476-6416

or e-mail us at


Help@TreasureBayBooks.com