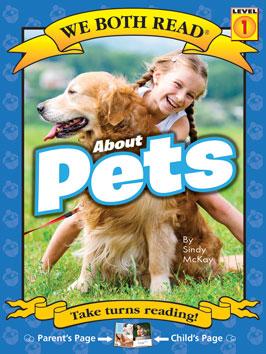 $5.99
About Pets
Series: We Both Read
Paperback
Nonfiction
Guided Reading Level: E
Grade Level: 1
by Sindy McKay
Featuring delightful photographs, this book explores the wonderful world of both popular and unusual pets. In simple language it discusses the joys, as well as the responsibilities, of pet ownership. This book is sure to be a hit with everyone who has, or even wishes they could have, a pet.
We Both Read Level: 1 (Grade 1); Guided Reading Level: E
Published by Treasure Bay, Inc.
Price (before discount): $5.99