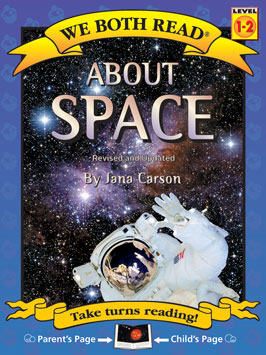 $5.99
About Space (Fourth Edition)
Series: We Both Read
Paperback
Nonfiction
Guided Reading Level: G
Grade Level: 1 – 2
by Jana Carson
Explore the vast regions of space! This updated edition provides interesting information and spectacular photographs of the planets of our solar system, as well as other celestial bodies including moons, stars and galaxies. The new space station and how astronauts live in space are other topics covered in this book, which is sure to be popular with adults and children alike.
We Both Read Level: 1-2 (Grades 1-2); Guided Reading Level: G
Published by Treasure Bay, Inc.
Price (before discount): $5.99