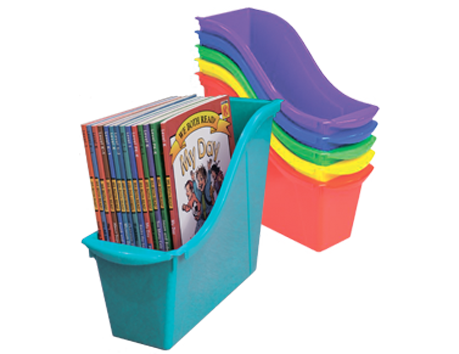 $39.95
Book Bins – Set of 6 in 6 Colors
Book Bins – Set of 6 in 6 different colors
These unbreakable plastic book bins have handles
for easy carrying and are interlocking to help keep
shelves organized. Teachers can note series name,
reading level or student name on bins using a sticker
or dry-erase marker (not included). Size of 5.2" wide
and 11.4" deep is perfect for take-home books.
$39.95