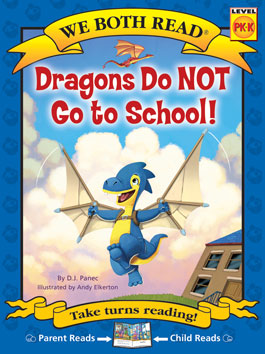 $5.99
Dragons Do NOT Go to School!
Series: We Both Read
Paperback
Fiction
Guided Reading Level: A
Grade Level: PK -K
By D.J. Panec
Illustrated by Andy Elkerton
Rex is supposed to start school in two days, but he doesn't think dragons should go to school. He would much rather run through the hills pretending to fly. With gentle encouragement from his mother, he does go to the first day of school. At school, not only does he find that he enjoys learning, but he also finds a new friend!
Price (before discount): $5.99