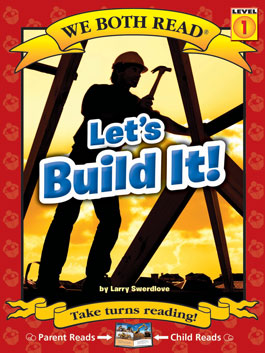 $5.99
Let's Build It!
Series: We Both Read
Paperback
Nonfiction
Guided Reading Level: F
Grade Level: 1
By Larry Swerdlove
Most children like to build things, and this book gives them a realistic glimpse into construction projects, from houses and skyscrapers to bridges and stadiums. Along the way, readers will learn about some of the planning and materials that go into building, as well as the jobs and equipment involved in construction. Beautiful photos are complemented by informative captions, and the book also includes a table of contents, glossary, and discussion questions.
We Both Read Level: 1
Guided Reading Level: F
Published by Treasure Bay, Inc.
Price (before discount): $5.99