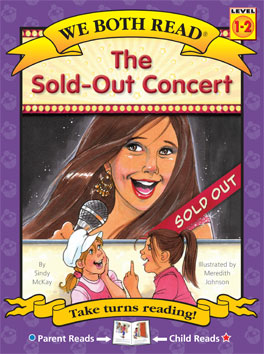 $5.99
The Ruby Rose Show (or The Sold Out Concert)
2000 in stock
Series: We Both Read
Paperback
Fiction
Guided Reading Level: I
Grade Level: 1 – 3
by Sindy McKay
illustrated by Meredith Johnson
Molly and Abby are going to see their favorite singer in concert! Molly's older sister is taking them and they are so excited they might burst! They are planning on having the time of their lives. Unfortunately, everything doesn't go as planned in this very funny adventure. But despite one mishap after another, Molly is determined to see The Ruby Rose Show!
We Both Read Level: 1-2
Guided Reading Level: I
Published by Treasure Bay, Inc.
Price (before discount): $5.99
2000 in stock