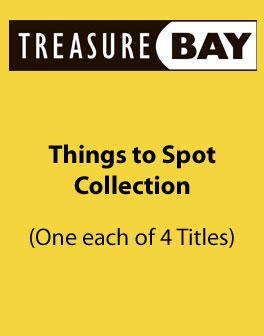 $

39.96
Things to Spot Collection – Grade 2 (4 titles)
Lift-the-Flap Board Books
Nonfiction
Guided Reading Levels: A to J
Grade Levels: K-2
Go to view sample books and pages.
PK-K Lift-the-Flap Collection – Levels A to J – for Grades K – 2. One each of 4 titles (each title 14 pages in color).
The K-2 Lift-the-Flap Collection engages families with interesting nonfiction topics. The books in this collection are designed to foster interaction and discussion with pre-readers and beginning readers. The collection can be particularly helpful to engage reluctant readers with books and text.
4 Titles in Set:
Construction Sites
Trains
Space
Our World
Not available by individual title.