The #1 Series
for Family Engagement in Reading
Dramatically increases parent involvement in reading
Significantly improves reading scores
Particularly effective with reluctant and struggling readers
Used by over 10,000 schools and over 4,000 Title I programs
Titles in fiction and nonfiction for grades Pre-K through 4
Helps meet numerous Common Core standards, including fluency requirements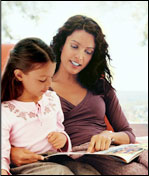 We Both Read books feature a unique interactive format designed for a child to take turns reading aloud pages with a parent or tutor. The parent's pages feature higher level text (at about a 5th grade reading level), while the child's pages feature text that matches the child's reading level.
This series helps meet many Common Core standards, including support of fluent reading of on-level text. To see complete correlations to Common Core, parent involvement, and state standards, click here. Use the links on the left to browse titles by level and format or click here to browse all the We Both Read books. We Both Read titles are available in Hardcover,Paperback, Spanish, Bilingual, E-Books, and Audio Books. To preview complete books or sample pages from the We Both Read series, click here.
Highly Effective Format
Developed with reading education specialists, the We Both Read format has proven particularly effective with reluctant and struggling readers in igniting reading interest and accelerating reading development. We Both Read is now used by thousands of schools for "buddy reading", tutored reading, and especially as take-home books to assist in the critical area of involving parents in reading with their children.
A large research study on We Both Read has confirmed the success of these books in improving fluency and reading scores. Versus other books for at-home reading, the use of We Both Read resulted in significantly greater improvement in fluency—scoring more than twice the average increase on the DIBELS Oral Reading Fluency test. For more information on this research, click here.
Makes Reading Fun!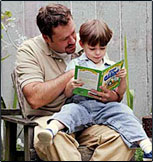 The primary reason We Both Read is so effective is simply that it makes reading more enjoyable. Particularly for struggling or reluctant readers, reading time can be a very frustrating experience – for both the children and their parents. The result is little desire to spend much time reading.
In contrast, We Both Read reduces frustrations and makes reading fun. Children get to practice reading at their level of ability and they also get to relax and listen as the fluent reading of more complex text is modeled for them. The result is increased enthusiasm for reading, as well as improvement in the child's comprehension, vocabulary, and fluency.
The series includes books at 6 different reading levels, including books appropriate for emergent and beginning readers, as well as books for more advanced readers, who may still be struggling to read fluently. With its shared reading format, the We Both Read books provide content that generates significantly higher interest for a given reading level, making the books one of the best series for "high-interest low-level" reading.
Award-Winning Writers and Illustrators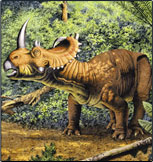 Featuring both fiction and non-fiction titles, We Both Read has quickly become one of the most popular series of leveled readers, with over five million copies now in print. The popularity of the series is assisted by its high quality of writing, illustration and photography. Writers include Dev Ross, best known for writing many of The Land Before Time movies, and Sindy McKay, Emmy-Award winning writer for The Muppet Babies and the PBS series, Clifford, The Big Red Dog.
To browse all the We Both Read books, click here. To view sample pages or books from the We Both Read series, click here.
Easy to Order
Thank you for taking the time to become more acquainted with our books. If you are an individual, you can order on this site using your credit card. Schools and libraries can use this site and pay by credit card or request to be invoiced. Normal purchase orders are also accepted via mail or fax from schools and libraries. Click here to open and print a blank order form.
You can browse and purchase titles in our series using the links on the left, or use the tabs at the top for more information on each series.
Shipping within U.S. only. Minimum order on this site is $25.
To order fewer books, we recommend

and

To see our special Discounts and Free Shipping Offers click here.