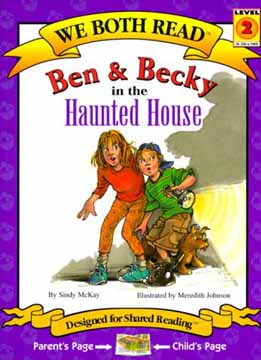 $5.99
Ben & Becky in the Haunted House
Series: We Both Read
Paperback
Fiction
Guided Reading Level: K
Grade Level: 2 – 3
by Sindy McKay
illustrated by Meredith Johnson
Ben and Becky are back for another big adventure! This time they set out to solve the mystery of a haunted house and find their lost grandfather! The action is fun and exciting and the reading level is perfect for the slightly more advanced beginning reader.
We Both Read Level: 2 (Grade 2); Guided Reading Level: K
Published by Treasure Bay, Inc.
Price (before discount): $5.99