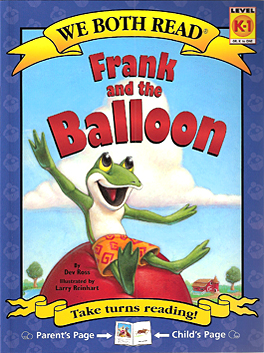 $5.99
Frank and the Balloon
Series: We Both Read
Paperback
Fiction
Guided Reading Level: B
Grade Level: K – 1
by Dev Ross
illustrated by Larry Reinhart
Frank, the frog, is back for another adventure! This time he is carried off into the sky hanging from a balloon. At first, Frank is excited to be flying off and seeing the world. However, as he flies further and further from his home, Frank begins to wish that he could go back. Unfortunately, Frank doesn't even know how to get back to the ground!
We Both Read Level: K-1 (Grade K-1); Guided Reading Level: B
Published by Treasure Bay, Inc.
Price (before discount): $5.99