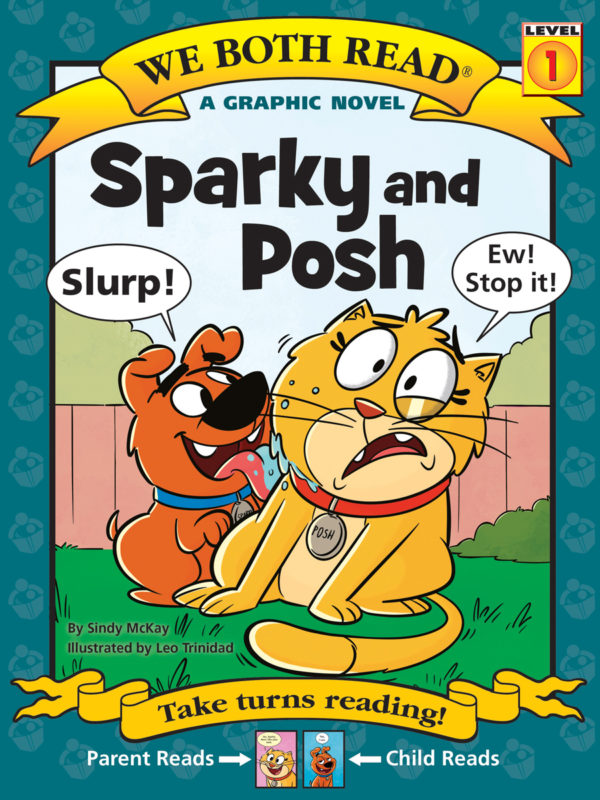 $5.99
Sparky and Posh
Series: We Both Read
Paperback
Fiction
Grade Level: 1
Guided Reading Level: E (puppy/child)
Guided Reading Level: L (cat/parent)
(Graphic Novel)
by Sindy McKay
illustrated by Leo Trinidad
This We Both Read graphic novel is perfectly designed to take turns reading aloud:
the dialog for the cat, Posh, can be read by a parent, and the dialog for the puppy, Sparky, can be read by child.
With lots of humor and charm, Sparky and Posh is sure to become another read-together favorite for beginning and struggling readers.
Grade Level: 1
Published by Treasure Bay, Inc.
Price (before discount): $5.99