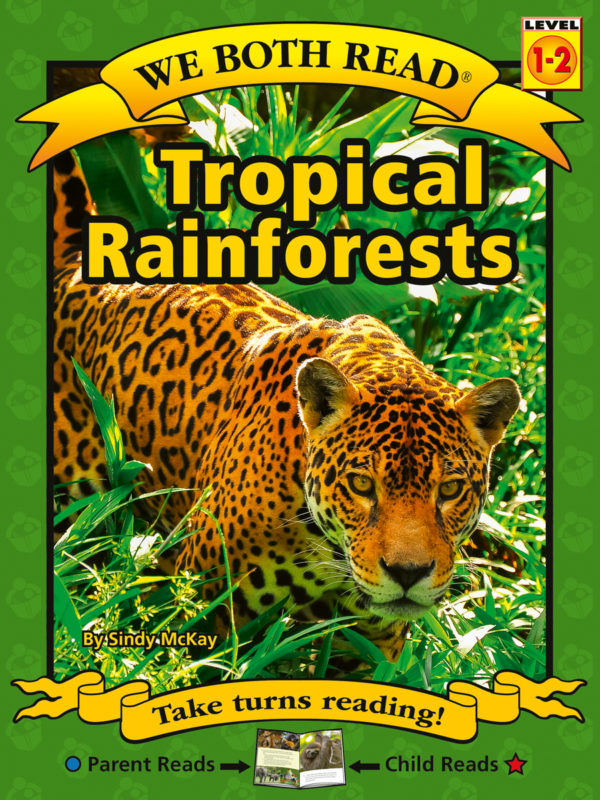 $5.99
Tropical Rainforests
Series: We Both Read
Paperback
Nonfiction
Guided Reading Level: H
Grade Level: 1 – 2
by Sindy McKay
Explore the mystery and wonder of the tropical rainforests! Travel around the equator to Africa, Asia, and South America discovering the some of the world's most fascinating plants and animals and learning why the rainforests are so important to protect. The book ends by explaining the ongoing destruction of these ancient and beautiful ecosystems and how we can all help to keep the rainforests safe for the future. Captivating photographs, along with compelling text, make this book an exciting adventure and a great learning experience.
We Both Read Level: 1-2 (Grades 1-2); Guided Reading Level: H
Published by Treasure Bay, Inc.
Price (before discount): $5.99