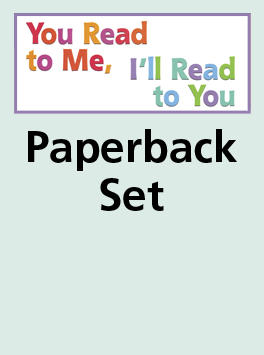 $44.96
You Read to Me, I'll Read to You-Paperback Set
Paperback
Fiction
Guided Reading Level: J
Grade Level: 1 – 3
Go to view sample books and pages.
By Mary Ann Hoberman
This set includes four paperback titles:
Very Short Stories to Read Together
Very Short Scary Stories to Read Together
You Read to Me, I'll Read to You books are Perfect for fun and easy parent involvement!
These books are specially designed for a pair of readers to take turns reading. The color-coded text in the books cues each reader for their turn, the illustrations are witty and playful, and the short tales are told with infectious rhythms and rhymes (each book contains 8 to 12 very short and humorous stories). The books have received numerous awards and accolades from educators and librarians around the country.
Price (before discount): $44.96