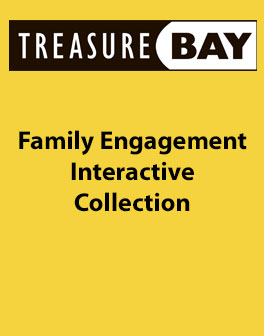 $424.70
Family Engagement Interactive Collection – (33 titles)
Family Engagement Interactive Collection
Nonfiction & Fiction
Guided Reading Levels: AA to J
Grade Levels: PK – 2
Go to view sample books and pages.
Family Engagement Interactive Collection – Levels AA to J – for Grades PK – 2. One each of 33 titles.
This collection offers four mini-collections: The PK-K Lift-the-Flap collection focuses on kindergarten readiness skills. The K-2 Lift-the-Flap collection engages families with interesting nonfiction topics. Our Things to Spot books encourage parents and children to engage in finding things on each page. And the You Read to Me, I'll Read to You collection is perfect for reading together: each title features short humorous stories designed for two readers to take turns reading.
All of the books in these collections are designed to foster interaction and discussion with pre-readers and beginning readers. These collections can be particularly helpful to engage reluctant readers with books and text.
Not available by individual title.