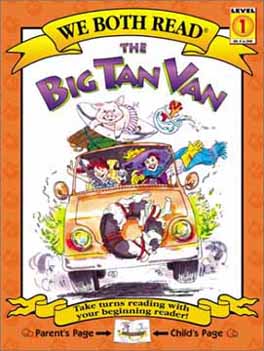 $5.99
The Big Tan Van
Series: We Both Read
Paperback
Fiction
Guided Reading Level: E
Grade Level: K – 1
by Sindy McKay
illustrated by Meredith Johnson
A wild ride of imagination awaits every reader of this Level 1 book. Aunt Sue takes her niece on an adventure that brings them to some places you can only find in a book! There's a store with clothes that have cats and pans in the pockets, a park with jogging frogs, and a zoo that is run by the animals!
We Both Read Level: 1 (Grade 1); Guided Reading Level: E
Published by Treasure Bay, Inc.
Price (before discount): $5.99